Hello lovely readers! I know The Globes were last night, and while there is much to mull over, break down, critique, and fawn over, we'll be doing our thoughts on the Red Carpet & Show in tomorrow's post. MrsBing will break it down - crazy styles - for you on Tuesday!


Today I'm doing a quick post about two separate things; both are things I feel need mentioning. We'll tackle the un-fun (yet incredibly inspiring) situation first:
I realize it's been nearly a week since disaster struck Haiti, but in that time there has been an ENORMOUS response from the Twilight Fandom. From the get-go, the ladies over at
Thinking of Rob
(one of my favorite Rob sites) tweeted the HECK out of the news, as well as ways to donate & get involved. I directed you to them last Thursday, but since then the fundraising efforts have just exploded, and I want you all to see the numbers this fandom has put up.
In addition to
Thinking of Rob
, an incredible author & person,
MsKathy
, has spearheaded a
Twilight Fanfic Authors Compilation
to benefit organizations providing relief & assistance to the desperate people in Haiti. Please PLEASE see her website for a full explanation! Essentially, you make a donation to a charity of your choice (obviously benefiting Haiti), send her your receipt, and on January 25 she'll be sending out a compilation of pieces contributed by authors in the Fandom to everyone who has made a donation. These authors are donating their time & talent, and so far
MsKathy
has 219 authors participating. Amazing! And just to clarify, there is no profit on her (or any of the authors) part, nor is she collecting ACTUAL dollars. She is merely tracking the receipts when people donate, keeping a tally, and sending a compilation of reading-goodness to everyone that has donated $5 or more to a charity of their own choosing.
And finally, the ladies at
Thinking of Rob
&
MsKathy
teamed up, in a way, and are adding their two totals together to see how much the Twilight Fandom has gathered. I am so so proud of this effort and thrilled to be part of a fandom that rolls up their sleeves & does what they can in times like this. Especially considering it's post-Christmas, post-Fandom Gives Back, and many people's wallets are strapped regardless. I am equally impressed with all the authors that have taken their time to crank out a one-shot, drabble, or other piece to contribute.
Below is a portion of ToR's
website
. Please click to read their THOROUGH compilation of sites & resources where you can donate or become involved. And be sure to visit
MsKathy's
blog
to see how her idea was born, the current totals, and of course which authors are cooking up some Twilight fun to benefit this very urgent cause.
How much has the fandom gathered so far?




$32,737.37




If you've made a donation you can e-mail us your receipt (blocking off all the personal info) at thinkingofrob@hotmail.com so we can add it to our amount.

Haiti has been hit with back to back earth quakes tonight. The island is devastated. The American Red Cross is requesting your help. If you can donate, even if it's only a dollar please donate (the link from The American Red Cross is for international donations). Haiti is an extremely poor country and has been hit repeatedly over the past few years by hurricanes. The island is in dire need of help. You can make your donation here or by fol­low ing the link from the article below. You can also donate to the Canadian Red Cross.

The Red Cross has set up a system where you can send donations via text, you can donate 10$ by tex ting "HAITI" to 90999 (see info below), Wyclef Jean has also set up a way to send donations via text (5$). Text YELE to 501 501 .Ameri Care has donations via text messages. Text "LIVE" to 25383 to donate $10. You can donate 10$ to the Clinton Foundation by texting "HAITI" to 20222.

We've also provided links to various agencies, as well as phone num bers for people searching for loved ones.

*Please click www.ThinkingofRob.com to see their comprehensive list of organizations!
And now for the more 'FUN' news! A few weeks ago I pimped out LolaShoes fantastic fics Let Your Life Shine, and it's sequel, A Life Extraordinary. Since then, she's posted TWO super-hot AND wonderfully written outtakes for ALE. And last Friday, January 15, she began posting the follow-up to ALE titled This Hungry World.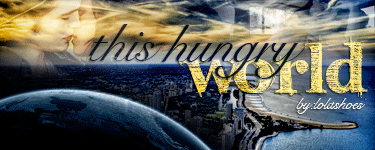 Please click the links, and bookmark... if you've not read the first two, you MUST go back & enjoy. And then delve into the future of vampire Bella & Edward as they set out in the Real World.
Golden Globe break-down tomorrow, including the Red Carpet, the Show itself, and other pre-Globe functions! Taylor, I have a strong feeling your shiny tux is NOT going to be spared.